The Timeless
Place.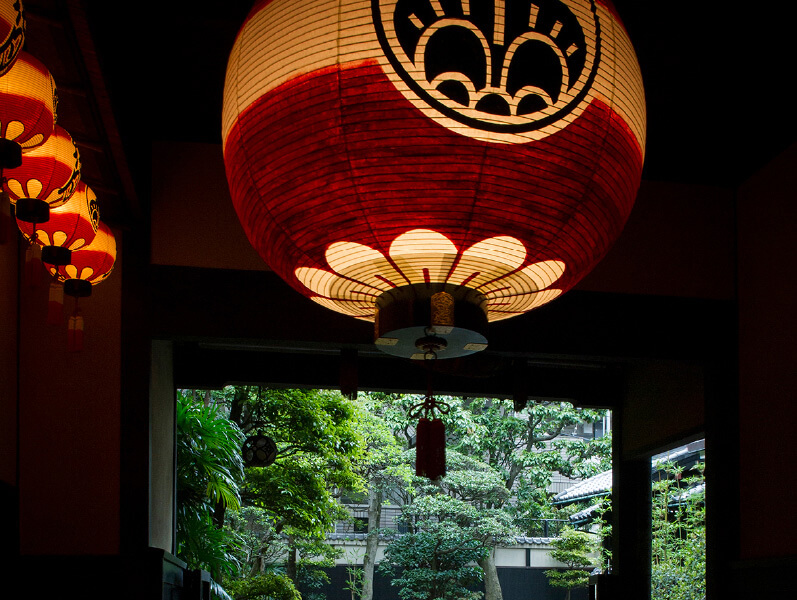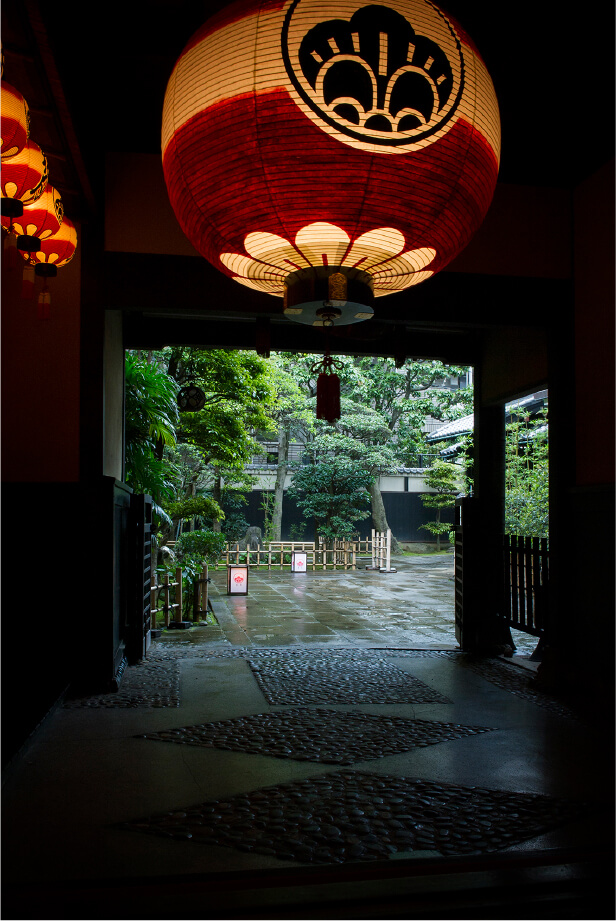 The international literary salon where elites
had sharpened their artistic skills and
patriots had discussed Japan's future.
In 1642, in the Japanese era-name, Kan'ei 19, Maruyama Yukaku (red-light district) was established by gathering the scattered brothels in Nagasaki City. Maruyama Yukaku was the only red-light district that foreigners could visit. It was as famous as Shinmachi in Osaka, Shimabara in Kyoto, and Yoshiwara in Edo. The name "Kagetsu" was taken over from the most prominent Tayu-ya (a brothel holding courtesans, those who were at the top of the prostitutional hierarchy) in Maruyama: Hiketa-ya. People called Hiketa-ya Honke as Kagetsu-rou, Shin-Hiketa-ya as Kakuju-tei, and Shin-Hiketa-ten as Roushin-rou. Only Hiketa-ya could have run itself from the establishment of Maruyama Yukaku to Ordinance Liberatiing Geisha and Prostitutes (Geishogi kaihorei) in 1872 (Meiji 5). 'Historic Japanese Restaurant, Kagetsu' took over the garden and the building of Hiketa-ya Honke, preserving the original conditions until now. You can enjoy Shippoku-ryori (Shippoku Cuisine) developed in Nagasaki through the cultural interactions with Portugal, Netherland, and China. Many historical figures and elites visited Kagetsu, sharpened their creativity, and considered the future of Japan at the end of the Edo period. Therefore, Kagetsu is said as the international literary salon. Why not try "storytelling" Shippoku-ryori at this historic landmark?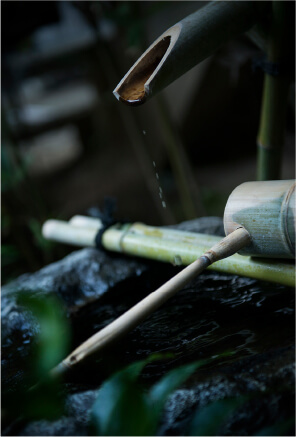 in 1642.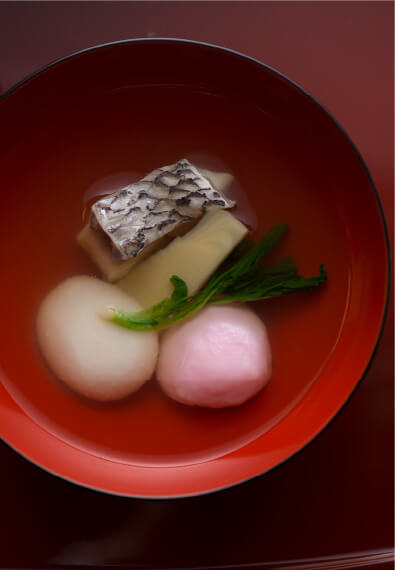 Elegance and
Precious Quality
You can try cuisine signifying
the history, in historical rooms.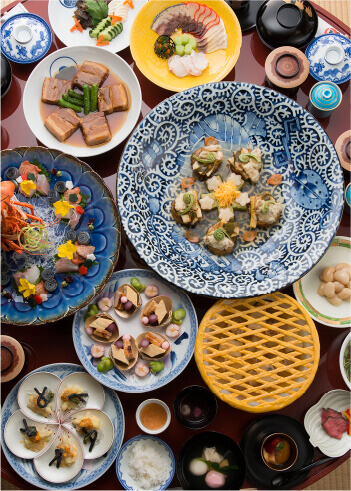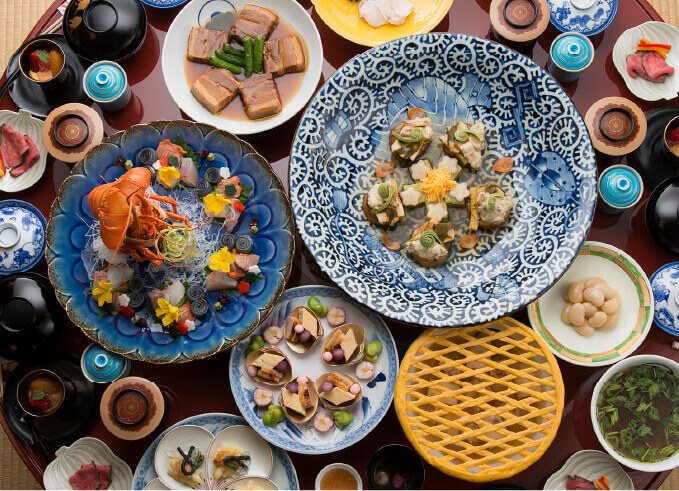 Cuisine
Shippoku-ryori developed through the mixture of the seasonal Japanese traditional dish, washoku, and dishes from China, Portugal, and the Netherland. Please enjoy the cuisine and style sitting around a red round table.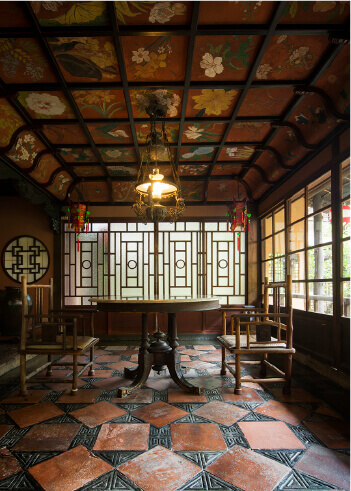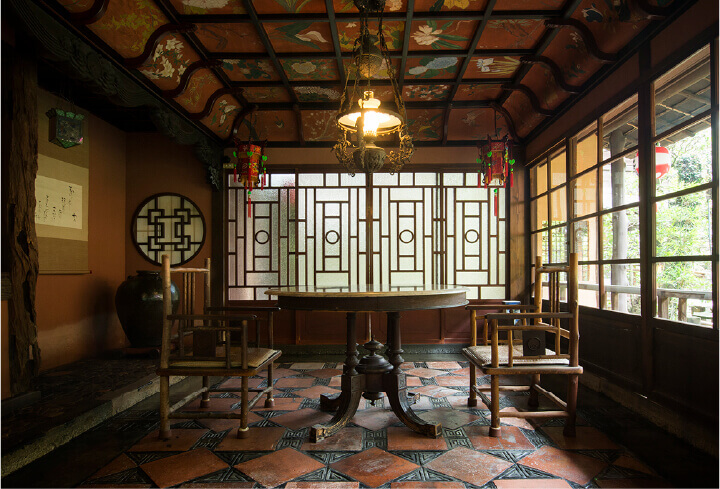 Rooms
We have nine unique rooms, such as the first Western-style room in Japan and a spacious hall which is 45-tatami mat size (some 72 square meters). The Japanese Garden is as large as 2645 square meters (800 tsubos). It reflects the transition of seasons like plum blossoms in early spring, azaleas in early summer, and autumn leaves, following the styles of Genroku Gardens.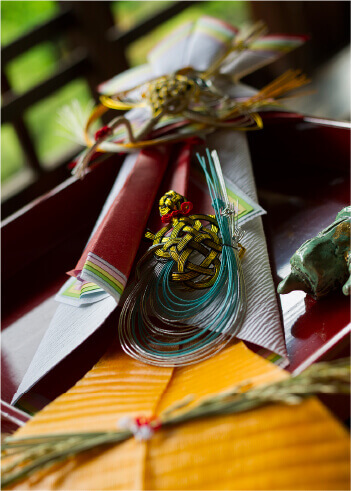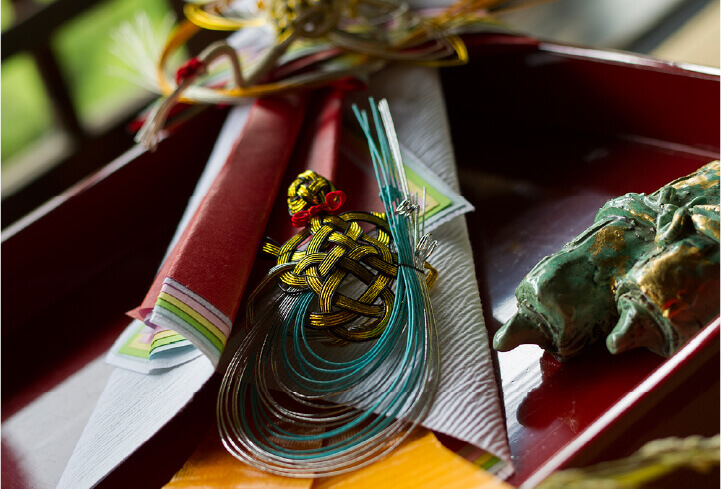 Banquet
Wedding ceremonies take place in 'Ryu-no-ma(Room Ryu)' and 'Fuji-no-ma (Room Fuji).' As for the former, it is possible to view the beautiful Japanese garden. Besides, the other room's capacity is 150 people. We offer a variety of original directions: a classical celebration-dance by Maruyama Geisha, Mochi-tsuki (rice-cake-pounding) as the first "teamwork" for a couple, Geisha-girls' playing Shamisen when leaving, and wedding cake cut ceremony using Momo-Castella, which is unique to Nagasaki.